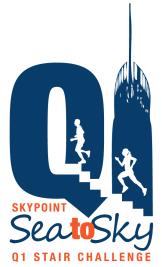 Run, walk or crawl your way to the top of one of the most iconic buildings in the world. Q1's SkyPoint observation deck is 77 floors up - a serious challenge and an amazing view!

Now you have the chance to take it on from sea level to SkyPoint. There is a range of individual and team categories to suit everyone and you will be helping to raise much needed funds for local charity Rosies - Friends on the Street. With over 2000 homeless people on the Gold Coast alone, your efforts will help to support men and women in the community that need access to basic essentials.
Event Photos
Event photos by post race are available here.
10% of sales will be donated to event beneficiary, Rosies Friends on the Street.
Event Website